As a child, Wendy Watson relished the small frontier town of Las Vegas, where she and a friend rode their horses to Caesars Palace and tied them up out front while they ate lunch. But as a teenager in the 1970s, Wendy's troubled home life and rebellious spirit led her to the legendary Horseshoe Club on Fremont Street, where she hooked up with Ted Binion, youngest son of notorious gambling figure Benny Binion. Her affair with the casino scion soon devolved into Ted forcing the underage beauty to sleep with high-rolling gamblers.
Seeking an escape from Binion, Wendy hooked up with Tom Hanley, a man thirty-nine years older than her who nonetheless drew her affections and ultimately married her.
But Hanley was no kindly old air-conditioning repairman. Along with his sadistic son, Gramby, Tom was a mob hitman. Wendy became a terrified and silent witness to his numerous crimes. Authorities say Hanley may have been responsible for more than twenty murders over three decades. He told Wendy he was involved in the murders of John F. Kennedy and Jimmy Hoffa. His underworld career culminated with the 1977 murder of powerful Culinary Union boss Al Bramlet.
Bramlet actually had hired the Hanleys to bomb local restaurants that refused to cooperate with the Culinary Union. But later the Hanleys were hired to murder Bramlet, whose body was found buried in the desert outside Las Vegas.
IN THE COMPANY OF KILLERS (Part One)
Watch award-winning investigative reporter George Knapp's documentary on the Bramlet murder and interviews with Wendy. Thanks to our friends at Channel 8 News for providing this video.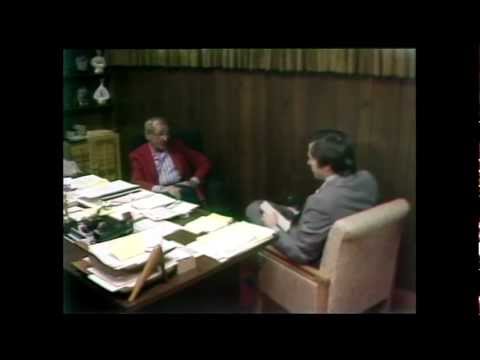 The Bramlet murder proved to be the Hanleys' undoing. After a nationwide manhunt, the father-son duo was arrested in Phoenix. Seeking evidence, police tricked Wendy into leading them to a stash of jewelry taken from Bramlet after he was killed. Tom Hanley died after serving one year in prison, while Gramby lingered behind bars for two decades.
Meanwhile, Wendy Hanley set about reinventing her life, marrying a man who had played a role in Tom's conviction. She got involved in Nevada politics and business. Her life had finally settled down, or so it seemed until 2009, when she witnessed questionable activities by Nevada Governor Jim Gibbons, who was secretly dating Wendy's roommate. Wendy later was deposed in the governor's divorce case, which was hastily settled before she could reveal what she knew.
In addition to tracing Wendy Hanley's harrowing life story, Vegas Rag Doll paints a vivid portrait of the final years of organized crime in Las Vegas, before the corporations took control. In a fascinating era when legitimate facades disguised dark secrets, Wendy Hanley had a front-row seat — and a knack for survival.
IN THE COMPANY OF KILLERS (Part Two)